"Information is the currency of democracy." - Thomas Jefferson

"It is the first responsibility of every citizen to question authority." - Benjamin Franklin

"Without vision, the people shall perish." - Proverbs 29:18

"Knowledge will forever govern ignorance, and a people who mean to be their own governors, must arm themselves with the power knowledge gives. A popular government without popular information or the means of acquiring it, is but a prologue to a farce or tragedy or perhaps both." - James Madison, August 4, 1822

We hold these truths to be self-evident, that all men are created equal, that they are endowed by their Creator with certain unalienable Rights, that among these are Life, Liberty and the pursuit of Happiness. That to secure these rights, Governments are instituted among Men, deriving their just powers from the consent of the governed..."
The Declaration of Independence - The U.S. National Archives and Records Administration

"We the People of the United States, in Order to form a more perfect Union, establish Justice, insure domestic Tranquility, provide for the common defence, promote the general Welfare, and secure the Blessings of Liberty to ourselves and our Posterity, do ordain and establish this Constitution for the United States of America."
The Constitution of the United States - The U.S. National Archives and Records Administration

The Bill of Rights - The U.S. National Archives and Records Administration
---
Tentative agenda for November 18, 2014.
There will be a Board of Trustees Meeting on Tuesday, November 18, 2014 at 7:30 p.m. at the Piermont Village Hall as follows:
1. Public Comment
2. Approval of Minutes- October 21, 2014
3. Department Report
4. Appointment of Village Clerk/Treasurer
5. Resolution to accept intermunicipal Agreement with Rockland county for New Year's Fireworks.
6. Status on Special Permit application to install an apartment in the existing single-family residence at 674 Piermont Avenue
7. Approval of Warrant
8. Old/New Business
9. Executive Session-Personnel
10. Adjournment
---
Tentative agenda for November 4, 2014.
There will be a Board of Trustees Meeting on Tuesday, November 4, 2014 at 7:30 p.m. at the Piermont Village Hall as follows:
1. Public Comment
2. Approval of Minutes- October 21, 2014
3. Department Report
4. Continuation on Final Presentation of Waterfront Resiliency Task Force Findings
5. Review Village Board Meeting Dates for 2015
6. Request from Donna Hardy to use Village Hall for the newly formed Piermont Lions Club meeting in Village Hall on November 6, 2014
7. Request from Brian Larking of the Piermont Rowing Club to store their rowing shells inside the Goswick Pavilion
8. Request from the Dennis P. McHugh Foundation to hold their 11th Annual Run for Fun on April 25, 2015 at 9:30am
9. Approval of Warrant
10. Old/New Business
11. Executive Session-Personnel
12. Adjournment
---
Tentative agenda for October 21, 2014.
There will be a Board of Trustees Meeting on Tuesday, October 21, 2014 at 7:30 p.m. at the Piermont Village Hall as follows:
1. Public Comment
2. Approval of Minutes- October 7, 2014
3. Department Report
4. Public Hearing (7:45)Piermont Pizza to amend Special Permit to allow for the expansion of the restaurant use and music
5. Continuation of Review Accountants Cohn/Reznick Fiscal Year End 2014 Report
6. Review Renewal Ban Rates on $50,000-2011 Fire Dept. Vehicle/ Infrared Camera
7. Continuation of list of items to Ban/Bond
8. Approval of Warrant
9. Old/New Business
10. Executive Session-Personnel
11. Adjournment
---
The just published Fall 2014 Piermont Newsletter along with many past issues are now available here.
---
Tentative agenda for October 7, 2014.
There will be a Board of Trustees Meeting on Tuesday, October 7, 2014 at 7:30 p.m. at the Piermont Village Hall as follows:
1. Public Comment
2. Approval of Minutes- September 23, 2014
3. Department Report
4. Public Hearing (7:45) to amend Chapter 210 of the Code of the Village of Piermont entitled "Zoning" to provide for General Use Requirements consistent with the New York State Alcoholic Beverage Control Law- Local Law #4 of 2014
5. Public Hearing (8:00) amending section 143-6 of Village Code of Piermont entitled "Traffic" Local Law #5 of 2014
6. Final Presentation of Waterfront Resiliency Task Force Findings
7. Continuation on resolution to amend Special Permit for an extension to allow additional seating for Pier 701
8. Review Accountants Cohn/Reznick Fiscal Year End 2014 report
9. Continuation of list of items to Ban/Bond
10. Review Fire Departments Multi-Year Capital Budget
11. Approval of Warrant
12. Old/New Business
13. Executive Session-Personnel/ Contract Negotiation
14. Adjournment
---
Piermont Marsh Planning: Fact-Finding
Meeting 1: What do we know about Piermont Marsh, past and present?
September 30, 6:00pm 8:30pm
Piermont Village Hall
478 Piermont Avenue, Piermont, NY 10968
Please join the NYS Department of Environmental Conservation and NYS Parks in the first of a series of public fact-finding meetings to inform the development of a long-term management plan for Piermont Marsh. The topics addressed at these meetings are based on the questions and concerns that have been raised by members of the community and other stakeholders.
At this first meeting, local scientists will give presentations about what they know about the history of Piermont Marsh, the present plant composition, and other organisms that live in the marsh, followed by a panel discussion. The information presented will help to inform objectives for management of the marsh. There will also be an opportunity for the public to ask the speakers clarifying questions and to submit comments.
Please join us at 5:45 pm for refreshments, and the program will begin at 6:00 pm.
If you are unable to attend but would like to receive the meeting summary or submit comments, please contact Lisa Graichen, intern with the NYSDEC, at Lisa.Graichen@dec.ny.gov.
---
Tentative agenda for September 23, 2014.
There will be a Board of Trustees Meeting on Tuesday, September 23, 2014 at 7:30 p.m. at the Piermont Village Hall as follows:
1. Public Comment
2. Approval of Minutes- September 2, 2014
3. Department Report
4. Amend date of Public Hearing for Scott Morrissey of Piermont Pizza to allow expansion of the restaurant use and add music
5. Continuation on resolution to amend Special Permit for an extension to allow additional seating for Pier 701
6. Public Hearing (8:00) Special Permit for Kathleen Puder to convert single family dwelling to two family dwelling
7. Resolution to reduce the hours from Full-Time of the position of Justice Court Clerk
8. Request from Hugh Artrip to allow amplified Music on October 11, 2014 at his residence
9. Continuation and review items to BAN/Bond
10. Schedule a Public Hearing amending section 143-6 of Village Code of Piermont entitled "Traffic" Local Law #5 of 2014
11. Approval of Warrant
12. Old/New Business
13. Adjournment
---
A message from Chief Michael T. O'Shea
A caller with a thick Indian accent calls people and states he is from O&R Utilities and threatens to turn power off immediately if payment via money order is not made.
The same caller has also said he is from the Piermont Police and the IRS. He states money is owed and an arrest will be made if immediate arrangements for payment are not made.
No one should ever give any information regarding bank records, social security number or date of birth. None of the listed agencies call people and threaten them. And they call from an identified number. People who receive calls from the Piermont Police will see 'Village of Piermont' on the caller ID.
If people believe they received a suspicious call they should terminate the call and notify the police.
Thank you
Chief Michael T. O'Shea
Piermont Police Department
Office 845-359-0240
Fax 845-359-1046
Emergencies Call 911
---
Editorial: Time to reveal Tappan Zee Bridge financing plan
A Journal News editorial 11:13 p.m. EDT September 17, 2014
The EPA rejects the state's scheme to use clean water funds to construct a bridge in the Hudson. The ruling says a lot about the project's overall financial planning and transparency. And none of it is good.
Newsflash from the Environmental Protection Agency : "construction activities arising from transportation projects do not advance water quality."
That's just one of the comments made in an EPA official's letter to the state rejecting 94 percent of $256 million of no- and low-interest loans from the national Clean Water State Revolving Fund that had been tapped for building a new Tappan Zee Bridge. The New York State Thruway had already received approval for half the loan from the state's Environmental Facilities Corp.
What's the impact of losing a couple hundred million worth of loans in a $3.9 billion project? It's hard to gauge, as the complete financing plan remains a mystery, as do the future tolls for the crossing.
But the ruling — which Gov. Andrew Cuomo and the head of the state EFC have vowed to appeal — says a lot about the project's overall financial planning and transparency. And none of it is good.
---
People's Climate March to draw protesters from Lower Hudson Valley
The Journal News - Elizabeth Ganga, eganga@lohud.com 10:45 a.m. EDT September 17, 2014
Groups around the Lower Hudson Valley have been making a major organizing push to get residents to the People's Climate March planned for Sunday in New York City.
The organizers hope the march to push for action on climate change will be the largest ever. It will come two days before a major climate summit at the United Nations.
The march will start at 11:30 a.m. and various groups have set up meeting points for traveling to the city or within the city.
WESPAC members will be taking the 10:05 a.m. train from the White Plains Metro North Station and will meet others at the Grand Central Information Booth before marching to Columbus Circle at 11 a.m.
Concerned Families of Westchester will assemble between Columbus Avenue and Central Park West, between 82nd and 86th Streets under a large, blue "Hudson River Goddess" puppet.
Riverkeeper will be gathering with other waterkeepers on Central Park West between 71st and 72nd streets. Trains and buses are going from all over the state. For information click here.
---
People's Climate March: A Riverkeeper Call to Action
When: September 21, 2014: 10:00AM to 4:00AM
Where: Central Park West and 72nd St., Manhattan, New York City
THIS IS AN INVITATION TO CHANGE EVERYTHING.
In September, world leaders are coming to New York City for a UN summit on the climate crisis. UN Secretary­ General Ban Ki-­moon is urging governments to support an ambitious global agreement to dramatically reduce global warming pollution.
With our future on the line and the whole world watching, Riverkeeper will take a stand to bend the course of history. We'll take to the streets to demand the world we know is within our reach: a world with an economy that works for people and the planet; a world safe from the ravages of climate change; a world with good jobs, clean air and water, and healthy communities. We will be joined by countless organizations ranging from unions, environmental groups, religious leader and more. Check out the list of sponsors here.
Please join Riverkeeper and Waterkeepers from around the world on Sunday, September 21st in New York City for a march on climate change that will change history, and to change history, we need everyone on board.
---
Tentative agenda for September 2, 2014.
There will be a Board of Trustees Meeting on Tuesday, September 2, 2014 at 7:30 p.m. at the Piermont Village Hall as follows:
1. Public Comment
2. Approval of Minutes- August 5, 2014
3. Department Report
4. Appointment of Member to the Zoning Board of Appeals
5. Request from the Piermont Landing HOA to hold a community outdoor party with amplified music on September 13, 2014
6. Resolution to amend Special Permit for an extension to allow additional seating for Pier 701
7. Special Permit Application from Tom Graff for the Knights of Columbus Project
8. Declare Police Department 2009 Chevy Impala Surplus to be Auctioned
9. Resolution to approve Scar Settlement
10. Review item to Ban/Bond
11. Schedule a Public Hearing to adopt Local Law #4 of 2014 to amend Chapter 210 of the Code of the Village of Piermont entitled "Zoning" to provide for General Use Requirements consistent with the New York State Alcoholic Beverage Control Law.
12. Approval of Warrant
13. Old/New Business
14. Executive Session-Personnel/Contract Negotiation
15. Adjournment
---
"The County Executive's Corner"
This Is What Dedication Looks Like
Rockland County Executive Ed Day
July 11, 2014
While most of us were sleeping last week, Rockland County's dedicated first responders crawled through twisted metal, thick brush and pitch black to rescue a trucker from his wrecked tractor trailer. The 18-wheeler crashed through a metal guardrail and careened down an 80-foot embankment, ultimately coming to rest about 100 feet into the rocky, densly wooded terrain off the New York State Thruway in West Nyack.
Rockland County's Technical Rescue Team and firefighters from the West Nyack and Central Nyack fire departments worked for more than 90 minutes with small power saws to gnaw though the truck's cab to free the driver. He will survive.
Just 48 hours before the Thruway wreck, Rockland County's HAZMAT team responded with firefighters from Haverstraw and Ramapo to a chemical explosion in Pomona. Several laboratory scientists at Barr Laboratories were exposed to potentially lethal potassium cyanide. Our skilled hazardous materials first responders donned protective suits and walked toward the danger. The lab workers were later treated at Nyack Hospital and released.
These two serious incidents, along with hundreds of other calls for help this month, should give us pause. Each time a fire truck races to a blaze or an ambulance rolls up to an accident, the dedicated men and women "coming to the rescue" are unpaid volunteers.
Rockland County is a dynamic community due in large part to volunteer firefighters and medics who freely give their time. Their contributions enrich our towns and villages, make us more resilient and help define the character of our neighborhoods.
It is not only the volunteers who serve the community, but also the families which allow them to do the special work. Fire and emergency medical calls respect no schedules and arrive at any hour. Our first responders sacrifice time with their wives, husbands and children and their careers, responding at a moment's notice to protect the lives and property of those who need help. There are not many groups that require their unpaid members to put down their pens, tools or kids, day or night, and rush off to put themselves in harm's way to help others.
Aside from providing an invaluable service to our residents, involvement in volunteer emergency services also brings personal benefits. First responders gain experience in disciplined teamwork, leadership, decision-making and communication, all critical skills valued at home and by employers, who can be very understanding when volunteers dash off to an emergency call.
The work of volunteer first responders is estimated to be worth over $140 billion to communities across the nation. A recent study by the Rockland County Office of Fire and Emergency Services found that hiring full-time firefighters - at an annual salary of just $40,000 - would cost taxpayer an additional $135 million every year. This staggering number doesn't even include health benefits and pension costs. From a financial perspective, the same volunteer who may save your life is also saving you lots of money.
Sadly, there is no greater challenge facing the volunteer emergency services today than recruitment and retention. In an attempt to change this, Rockland County Clerk Paul Piperato last month recognized County firefighters, EMS crews and auxiliary police by offering special discounts at local businesses. The Rockland S.A.V.E.S. program is a commonsense incentive to attract new recruits and give back what we can to our volunteer responders, who are vital in keeping our families and communities safe.
It takes a special kind of person to run uphill against the crowd fleeing danger. As a former NYPD officer, believe me I know. I am proud to have so many in Rockland County. It's the people who step forward to help their neighbors that make the real difference. On behalf of more than 300,000 local residents, thank you for your courage and the selfless work you do in our communities to save lives.
---
Tappan Zee: Coast Guard weighs Piermont low tide plan
The Journal News - Khurram Saeed, ksaeed@lohud.com 8 a.m. EDT July 14, 2014
The marked passage would make it easier for boaters to get in and out of Piermont Bay during low tide. Construction of the new Tappan Zee Bridge has made a deeper water option essentially unworkable.
The Tappan Zee project team is getting closer to setting up a marked passage on the Hudson River that will help recreational boaters get to and from Piermont.
Think of the passage as an interchange on a highway, one that will be especially helpful to boaters unfamiliar with Piermont Bay during low tide, when water depths are approximately four feet and risky for larger boats. A popular deeper water route from Piermont that took boaters north along the Rockland shoreline is virtually off-limits due to the amount of activity now taking place around the new Tappan Zee Bridge construction site.
By making it safer to get into and out of Piermont, some say the markers will make the village more inviting to transient boaters looking to shop or dine.
Piermont Mayor Chris Sanders said he would like to have the passage in place to take advantage of this boating season.
Suren Kilerciyan, owner of Cornetta's Restaurant and Marina in Piermont, said business has suffered since bridge construction began, with some boaters intimidated by the number of barges and work vessels in the river. Having lighted channel markers was "key" to attracting transient traffic, he said.
He said he recently received a call from the owner of a 33-foot boat who was looking to come to Piermont for dinner. The boater was on the Hudson, headed north from New York City and wasn't familiar with the area.
"When they saw too many barges, they didn't want to take a chance," Kilerciyan said. "He said, We'll catch you next time."
---
"The County Executive's Corner"
The Right Person For The Job
Rockland County Executive Ed Day
July 4, 2014
In order to ensure that Rockland County delivers quality, cost-effective services, it's imperative that we select and promote the most qualified individuals to vacant positions. For many years, high-ranking County officials injected themselves into the vetting process to lobby for favored job candidates. This practice undercut the transparency that should be part of governmental hiring.
As part of the larger effort to change the culture in Rockland County government, my Administration is pushing back. Under my watch, all forms of favoritism, including separate hiring tracks, preferential treatment and political patronage will be forced out of this organization.
Cronyism, nepotism and special hiring have been linked to public service for decades. A recent survey from the federal government's Office of Personnel Management found that only 36.1 percent of federal workers thought promotions in their work units were based on merit. They believed that connections, partisanship and other factors played roles.
One of the most basic themes in ethics is fairness. Favoritism, cronyism, and nepotism interfere with fairness because they give an advantage to someone who doesn't necessarily merit this treatment.
In government, preferential treatment undermines the common good. When someone is handed a position because of connections rather than credentials and experience, the service that person renders to the community may be inferior. Even worse, the appearance of favoritism weakens morale in government service, not to mention public faith in the integrity of the organization.
To this end, I recently issued an Executive Order designed to make certain no County commissioner or department head "plays favorites." The order requires all managers to submit a pre-appointment review form before making an offer to any prospective candidate. Queries including How many other candidates were considered for this position? Number of candidates interviewed? and Basis for selection of this candidate must be provided.
Additionally, commissioners and department heads are expected to consider candidates based on qualifications, abilities and skill competencies. In the case of internal candidates, past performance and attendance must be factored. In my Administration, all new hires must have the qualifications that most closely meet the needs of the job.
While many have drawn on connections, networking and family in support of a job in the private sector, these sources give the appearance of favoritism (true or perceived) in the public arena. And, while friends and relatives can often be counted on for loyalty, their selection for positions in government undoubtedly gives the appearance of unfairness and incompetence. As your County Executive, I won't allow this.
In the weeks ahead, look for more organizational changes, including background checks for some high-level positions. My goal is to build confidence in our government and to make certain our employees are proud to come to work each day.
---
Rockland County Times What's Happening 7/10/14
By George J. Dacre
The Piermont Chamber of Commerce is hosting their annual Bastille Day Celebration July 12 from noon till 10 p.m. with live bands performing and local restaurants serving French, Italian, American, Irish, Mexican and Continental Cuisine. There will be outside restaurant tables and participants are urged to wear period clothes, think 18th century. There will be a costume contest and reenactment of Bastille Day. Live music by Grilled Cheese, Alex, Bobby DiBlasio and Cosmos Derelicts, Steve Leisman and Friends and Doc Lane and Loose Change.
---
Or, if you happen to be in Philly... Bastille Day Festival at Eastern State Penitentiary
July 12, 2014 - Wigs are welcome at this day-long reenactment of the French Revolution
Grab a pitchfork and storm the walls! Whether you're a revolutionary or a royalist, there's something for you during the weekend celebration of all things French leading up to the bombastic Bastille Day Festival at the Eastern State Penitentiary.
The annual celebration — this year celebrating its 20th anniversary – has become one of Philadelphia's most popular summertime events, attracting thousands of visitors each year into the massive shadow of the penitentiary's main wall to commemorate the storming of the Bastille by French revolutionaries.
---
July 4, 2014 - American Independence Day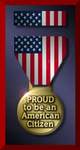 ---
Independence Day (United States)
From Wikipedia, the free encyclopedia
Independence Day, commonly known as the Fourth of July, is a federal holiday in the United States commemorating the adoption of the Declaration of Independence on July 4, 1776, declaring independence from the Kingdom of Great Britain (now officially known as the United Kingdom). Independence Day is commonly associated with fireworks, parades, barbecues, carnivals, fairs, picnics, concerts, baseball games, family reunions, and political speeches and ceremonies, in addition to various other public and private events celebrating the history, government, and traditions of the United States. Independence Day is the National Day of the United States.....
Independence Day is a national holiday marked by patriotic displays. Similar to other summer-themed events, Independence Day celebrations often take place outdoors. Independence Day is a federal holiday, so all non-essential federal institutions (like the postal service and federal courts) are closed on that day. Many politicians make it a point on this day to appear at a public event to praise the nation's heritage, laws, history, society, and people.....
---
Piermont Celebrates July 4, 2014 - American Independence Day
Schedule of Events in Piermont
Main Street Parade - None Scheduled
Fire Department Carnival - None Scheduled
Piermont Fireworks at the Pier - None Scheduled
Historical Society Events - Station Days
July 6, 2014 from 12 - 3 p.m
Piermont Chamber of Commerce Events
Piermont Bastille Day - July 12, 2014
Bastille Day is the name given in English speaking countries to the French National Day, which is celebrated on 14 July each year. The French National Day commemorates the beginning of the French Revolution with the Storming of the Bastille on the 14 July 1789, as well as the Fête de la Fédération on the 14 July 1790. Celebrations are held all over France.
Have I missed anything?
---
From: Klaus Jacobs - jacob@ldeo.columbia.edu
Subject: Thursday June 19, 7-9 PM: Important Piermont Public Meeting: See attached flyer.
Dear Piermont Friends:
You want to have any say on Piermont's future, you need, no - you must, no - you are running to come on Thu June 19, 7-9 PM to the Village Hall (see attached flyer).
Bring your spouse, kids (if you expect them to inherit your house), neighbor and fellow taxpayer; whether you were affected by Sandy, Iris, or Floyd; whether your home was flooded or just had no power or internet, or had a boat stranded on your front porch; or your garden was buried in mud that had come down the slopes from 9W.
Or if you want to know how your tax bill will adapt to climate change.
This is the meeting you can't miss, rain, shine or hurricane. If you miss this meeting, don't be surprised what happens the next time around, or the years thereafter: You can't miss this unless you don't care about your own home. This is not just about the waterfront: this will affect the entire village.
Mark it in your calender, phone, head and heart:
Piermont Waterfront Resiliency Task Force Public Meeting.
Thursday June 19, 7-9 PM: Piermont Village Hall.
See you there 6/19 at 7PM
KHJ
---
"The County Executive's Corner"
Governance
Rockland County Executive Ed Day
May 30, 2014
It's no secret. Rockland County is on financial life support. This has been a disturbing fact for some time. Our current budget deficit surpassing $140 million dollars is a result of years of gross mismanagement and unfunded state mandates.
My campaign for County Executive included a detailed plan to get our fiscal house in order. I never promised to fix things overnight. What I did promise were innovative ideas, intelligent decisions, hard work and honesty. These themes resonated with the people, who elected me to lead the County into better times.
I have been clear from the start: the battle to pull Rockland County from the brink would take cooperation from all. While my new Administration has successfully reached into our multi-faceted communities to partner with the people on several critical issues, collaboration with our leaders in the County Legislature has so far been elusive.
I set a conciliatory tone on day one, encouraging a united front with the Legislative Leadership during my inaugural address in Pomona, saying "We will get this County well by working together." Just a few weeks later, during my first State of the County message, I offered to "partner with the Legislature" to move toward an economic turnaround. Sadly, just five months later, there is only division. Paralysis by several high-ranking legislators is threatening our fiscal recovery.
Most recently, this Administration was given assurances by Legislative Leadership that action would be taken on a time-sensitive resolution regarding the application of an $11 million premium earned on the sale of the County's $96 million deficit financing bond. After several weeks of delays and excuses, this matter remains unresolved. Continued obfuscation by the Chairman will now cost Rockland County taxpayers $250,000 in extra borrowing costs.
Simply put, the Chair and his cohorts are sitting on their hands for political purposes. And, it's not the first time this year. I am still waiting for legislators to take action on the Tuxedo Reserve project. Instead of making the best choices for the County, some in our Legislative Leadership are working overtime to score ideological and political points at the expense of the people of Rockland County.
We elect our legislators to make policy decisions and enact laws on our behalf. It's my job as County Executive to manage operations and carry out the policies implemented by the Legislature. We expect our legislators to make decisions. We do not expect them to interfere with operations. But, continued political grandstanding by some has led to an inability to make important decisions about this County's finances. This inaction is starting to impact operations, and not for the better.
Rockland County is branded as the most fiscally-stressed county in New York by the Comptroller's Office. My Administration is taking the bold actions required to change our economic trajectory. I am making the hard choices. The people have demanded nothing less. If Legislative Leadership continues to act as a roadblock to our progress, the people must know.
I implore all County residents to contact your local Legislator to urge cooperation in the weeks and months ahead.
---
Piermont boaters skeptical of state's new low-tide route
The Journal News - Khurram Saeed, ksaeed@lohud.com 10:41 p.m. EDT May 25, 2014
Tappan Zee Bridge officials have found a safe route for boaters that will be lit and marked. All that's needed is Coast Guard approval.......
But not everyone is convinced, contending the water there is not that deep at low tide and some boats could end up hitting rocks.
The Hudson River is relatively shallow in spots far from shore because sediment tends to accumulate in the bay. Without enough water depth, a sailboat can get stuck or an engine on a powerboat or personal watercraft can become clogged if it sucks up too much mud or silt.......
Piermont Mayor Chris Sanders, who owns a sailboat, said the mapping confirmed "there is a route that you can use anytime." The markers will provide a "signpost" into the village to transient boaters who look for places to stop to eat, shop or stay overnight......
Suren Kilerciyan, owner of Cornetta's Restaurant and Marina in Piermont, attended the meeting but remains skeptical.
While he said the markers will help boaters at night, he believes the route remains dangerous during low tide.
Before construction ramped up, boaters would go north from Piermont along the Rockland bank and then follow the bridge east to the main channel. But that path is essentially off-limits because of the amount of construction equipment and barges near the 3-mile crossing.
Kilerciyan said the new route the state is pitching is not a workable solution and dredging is still needed.
"It's a solution for them not to do any work," he said, adding his marina has only rented 70 of its 196 slips this year due to construction.
John Vargo, publisher of "Boating on the Hudson," said local boaters know there's no water depth close to the Piermont Pier at low tide.
"If they knew there was a channel, they would use it," the Verplank resident said......
Dan Harrison, who keeps a 34-foot Sea Ray at Cornetta's, said he has no plans to use the route at low tide until it is proven safe.
On a recent trip during mid-tide, he said there was only 2.3 feet of water between the hull of his boat and the mud beneath it a quarter mile from shore. The Dumont, N.J., resident said he can end up waiting four hours if he doesn't return before low tide — a chance he's not willing to take.
---
"The County Executive's Corner"
No More Kicking The Can
Rockland County Executive Ed Day
May 16, 2014
The County of Rockland faces a projected, unaudited budget deficit of $145 million. To help move the County forward, my Administration has undertaken a series of aggressive cost-cutting measures since January, including: 1) the identification and correction of critical inefficiencies 2) the ongoing "flattening" of the government workforce 3) the borrowing of $96 million to help in reducing the deficit.
In March, Rockland County earned a premium of $11 million on the $96 million deficit financing bond. This week, I sent an urgent letter to all County Legislators calling for the swift approval of a resolution allowing the application of these monies directly to the County's general fund deficit.
Applying the proceeds of the premium to pay down the deficit has received the full support of Capital Markets Advisors, LLC Founder Richard Tortora, County Finance Commissioner Stephen DeGroat, current County Auditor and former County Finance Commissioner Robert Bergman and former County Finance Commissioner Harold Peterson.
Our decision to use the premium to pay down the deficit demonstrates strict fiscal discipline. This course of action, along with the County's ongoing structural reforms, will be key drivers to an upgraded bond rating and a reduction in future interest costs. These carefully considered efforts to restore the County's fiscal stability will be widely recognized by the financial markets.
Opinions differ on the best use for the $11 million premium. In different times, this Administration might have elected to set the money aside to cover future interest and principal payments. But, these are not "normal" times. Rockland County is engaged in a protracted fight for financial survival.
Moody's Investor Services and Standard and Poor's rate Rockland County's credit worthiness at one level above junk status. We have been labeled as the most fiscally-stressed county in New York by the Comptroller's Office.
With all the expert guidance we have received, I feel confident we are doing the right thing and the smart thing. We cannot keep deferring the inevitable. My Administration will not "kick the can" down the road. By facing the hard choices and taking bold action now, we will build a stronger, healthier foundation for the future.
---
Report: Climate change is here and getting worse
Doyle Rice, USA TODAY - May 6, 2014
Devastating droughts in the Southwest, ruinous floods in New York City, killer wildfires in Colorado, intense heat waves in the Plains: These are the some of the disasters that are being exacerbated by global warming, and problems will continue to worsen in the decades to come, according to a massive federal climate report released Tuesday at the White House.
Climate change is affecting where and how Americans live and work as well as their health, and evidence is mounting that burning fossil fuels has made extreme weather such as heat waves and heavy precipitation much more likely in the USA, according to the National Climate Assessment (NCA), the largest, most comprehensive U.S.-focused climate change report ever produced.
President Obama Tuesday met with meteorologists from national and local television outlets to spread the word about the importance of the report. "This is not some distant problem of the future," he told Today show meteorologist Al Roker. "This is a problem that is affecting Americans right now. Whether it means increased flooding, greater vulnerability to drought, more severe wildfires — all these things are having an impact on Americans as we speak."
Others echoed those sentiments. "If people took the time to read the report, they would see that it is not necessarily about polar bears, whales or butterflies," said meteorologist Marshall Shepherd of the University of Georgia. "I care about all of those, but the NCA is about our kids, dinner table issues, and our well being."
"Climate change is here and now, and not in some distant time or place," agreed Texas Tech University climate scientist Katharine Hayhoe, one of the authors of the 800-page report. "The choices we're making today will have a significant impact on our future."
---
U.S. climate report says global warming impact already severe
The Washington Post - Health and Science - By Darryl Fears, Published: May 6
The government's newest national assessment of climate change declares that increased global warming is affecting every part of the United States.
The report released Tuesday cites wide and severe impacts: more sea-level rise, flooding, storm surges, precipitation and heat waves in the Northeast; frequent water shortages and hurricanes in the Southeast and the Caribbean; and more drought and wildfires in the Southwest.
"For a long time, we have perceived climate change as an issue that's distant, affecting just polar bears or something that matters to our kids," said Katharine Hayhoe, a Texas Tech University professor and a co-author of the report. "This shows it's not just in the future; it matters today. Many people are feeling the effects."
The federal climate assessment — the third since 2000 — brought together hundreds of experts in academia and government to guide U.S. policy based on the best available climate science.
The authors of the more-than-800-page report said it aims to present "actionable science" and a road map for local leaders and average citizens to mitigate carbon and other gas emissions that warm the planet.
---
Home Page - National Climate Assessment
Home Page - IPCC - Intergovernmental Panel on Climate Change
---
Tappan Zee Bridge construction a challenge for marinas
The Journal News - Theresa Juva-Brown and Khurram Saeed - May 6, 2014
Marine businesses, such as boat clubs and marinas, are uncertain what years of bridge construction will mean for them.
Will the robust — and increasingly restricted — river area around the Tappan Zee Bridge discourage boaters and dry up business for local marinas and boat clubs?
That's a big concern for some as the first boating season gets underway since major construction on the new bridge began late last year.
"We have all of this (work) going on now, and this is just the start," said Mike Setteducati, manager of Tappan Zee Marina in Piermont. "Let's multiply this by a couple of years. Where's it going to be then?"
"Uninhibited" boating has been replaced by strict regulations and a new emphasis on extreme caution, he noted.
The Coast Guard has established a "regulated navigation area" that stretches 500 yards north and south of the span, a "no wake" area where boaters have to slow down. The Coast Guard is also going to set up a two-square-mile "safety zone" around the project's moored construction barges, and recreational boaters will be banned from that zone. Police marine units will also be on high alert.
---
New York State - "The New Tappan Zee Bridge"
New York State - Tappan Zee Bridge Construction Cameras
---
Bridge's Neighbors Fight Bike Path on Tappan Zee
The New York Times - By Joseph Berger - March 21, 2014
SOUTH NYACK, N.Y. — It seems like a generous gift to the people of New York State: a three-mile path for bicyclists and pedestrians stretching across the silvery waters of the Hudson River on a new Tappan Zee Bridge.
But many of the residents of South Nyack, at the western end of the bridge, don't want this gift to land on their doorsteps. At a sometimes raucous meeting on Thursday night at Nyack College overlooking the bridge and attended by a representative of Gov. Andrew M. Cuomo, residents said the path would invite scores of cars with bike racks scrambling for parking to their tidy streets lined with Victorian houses, would draw food trucks and would unsettle a quiet family neighborhood.
"I don't want a street fair in my neighborhood every weekend," Susan Pilla, a 49-year-old insurance agent and the mother of two teenagers, said to loud applause from the more than 150 residents packed into a college auditorium.
Residents also raised eyebrows at a plan by the state and its Thruway Authority to create two dozen public parking spaces by tearing down the 19th-century village hall or "repurposing" the hall as public bathrooms. They called on the Thruway Authority, the village mayor and other members of a task force to go back to the drawing board to get a more precise idea of how many people were likely to use the bike path during the week and on weekends.
They noted that a 1.28-mile-long railroad bridge in the Poughkeepsie area converted for pedestrians, the Walkway Over the Hudson, draws hundreds of people on weekends who park their cars in large lots on both sides of the bridge, space that South Nyack does not have.
---
PIERMONT MARSH HABITAT RESTORATION PROJECT
Public Information Meeting Tuesday, April 22, 2014, 7 – 9 pm Piermont Village Hall
AGENDA
Brief update from NYS DEC and NYS Parks on the Piermont Marsh restoration plan & steps taken since the presentation to the Piermont Board of Trustees on December 10, 2013
Open Session for Public Comment
Discussion of next steps and timing
Edwin McGowan, Director of Science and Trailside Museums and Zoo Palisades Interstate Park Commission and New York State Parks
Betsy Blair, Manager of Regional Marine Habitat Protection, and Reserve Manager, Hudson River National Estuarine Research Reserve New York State Department of Environmental Conservation
---
Barge breaks loose from Tappan Zee construction site
The Journal News - Theresa Juva-Brown, March 30, 2014
For the third time since September, a barge has come loose from the Tappan Zee Bridge construction site.
Piermont resident Dean Taucher was looking out his window around 4 p.m. Sunday when he noticed that one barge carrying large steel piles was floating away from the construction site.
"One of them was moving really good down the river, and I thought, 'That's not good,'" Taucher said.
He called Piermont police and authorities, including boats from the project team, arrived by 4:45 p.m., he told The Journal News.
Tappan Zee Constructors confirmed in a statement that one of its barges came loose from its mooring on Sunday afternoon and was recovered about an hour later in coordination with the Piermont Police Department.
TZC's daily operations include at least four checks of mooring tie-offs each shift and the runaway barge was inspected about 45 minutes before it separated from its mooring, the statement said. A full investigation is underway.
Brian Conybeare, special adviser to Gov. Andrew Cuomo on the project, called Sunday's incident "unacceptable.
---
As New Tappan Zee Bridge Goes Up (Along With Tolls), Funding Questions Remain
By Joseph Berger - New York Times
March 26, 2014, Wednesday
A new Tappan Zee Bridge is rising over a three-mile stretch of the Hudson River — the first pilings are in, looking like giant tree stumps growing out of the water — but a big question looms: Where will the $3.9 billion come from to pay for it?
Officials at the New York State Thruway Authority, the agency overseeing construction of the bridge, one of the country's biggest civil engineering projects, say that it will largely be financed with bonds that will be paid for by tolls.
"The intent is to pay for the entire cost of the project by increases at the bridge itself," Thomas J. Madison Jr., the authority's executive director, said in an interview.
But more than a few government officials, including members of the State Legislature and transportation finance experts, fear that increases in what is now a $5 round-trip toll may be too steep for daily commuters and thus politically untenable.
---

Piermont Resident Parking Permit Application 2014

Piermont Pier Permit Application 2014
---
From: Klaus Jacobs
To: All
Please note this important workshop. Please register early as indicated below. See also attached flyer.
Klaus
==============
Hello all,
Thanks for a productive task force launch meeting on Tuesday! Attached please find a flyer announcing the November 25 public workshop. We'd appreciate any help you provide in letting your community know about the event
Also, please note that the website address that appears on the flyer will go live on Monday.
In the interest of spreading the word before then, people can to register for the event at:
https://www.surveymonkey.com/s/KH5R7YB
Thanks,
Sacha
Sacha Spector, PhD
Director of Conservation Science
Scenic Hudson, Inc.
Tel: 845 473 4440 Ext 219
Fax: 845 473 2648
sspector@scenichudson.org
LAND o PARKS o ADVOCACY
www.scenichudson.org
Please consider the environment before you print this e-mail.
---
December 2013
2014 PARKING PERMITS
We are writing this note to advise you that new 2014 Parking Permits will become available Wednesday, January 2, 2014. All parking permits must be replaced each year.
Anyone who currently holds a parking permit for any lot in the Village of Piermont will have a period of 8 days – January 2 through January 10, 2014 to obtain a 2014 Parking Permit. If you do not come in to the Village Clerk's Office during that time with your vehicle registration and payment in full, a space will not be reserved for you. As of January 13, 2014 Parking Permits are assigned on a first-come, first-serve basis.
The Board of Trustees has determined that, based on availability, residents in a one-family home are entitled to two (2) permits per household in the lot nearest their residence. Multiple-family dwellings will be issued one (1) permit per unit/apartment in the lot nearest their residence. Additional parking permits may be obtained for other available lots in the general vicinity of the residence.
Anyone who moves prior to the end of the 2014 year may remove the parking permit sticker from their car and bring it into the Clerk's Office for a refund of the balance of the year.
In the event that your Landlord provides your parking permit, we ask that you notify them of this information as soon as possible.
If you have any questions, please contact the Clerk's Office at your convenience and we will be happy to assist you.
For more information, contact the village clerk at (845) 359-1258.
---
Journal News Top Rockland County, New York News
Rockland budget: Vanderhoef plan raises taxes 9.9%
Oct. 23, 2013
NEW CITY — Rockland County Executive C. Scott Vanderhoef said Wednesday that county property owners would see a 9.9 percent tax increase under his proposed 2014 county budget.
But he also warned that the plan would have to be revisited if Gov. Andrew Cuomo declined to back a home-rule request that would let the county borrow $96 million to help plug most of its $128 million budget deficit.
If Rockland can't borrow that money, it is legally obligated to set aside $10 million in the budget to start repaying the deficit — a move that could bring an overall 2014 property-tax increase of as much as 20 percent.
The 9.9 percent increase means an average property-tax hike of about $101, Vanderhoef said, bringing the total average bill to about $1,070.
"It's still difficult for some people," he said. "On the other hand, it's less than some library tax bills, and when you consider all the services and programs the county offers, it still represents a good value."
---
Expert Warns We're Still Unprepared for Sandy-Like Event
Published: October 22nd, 2013
By Michael D. Lemonick
When he realized that Hurricane Sandy was on track for a direct hit on the New York metropolitan area, and that the storm would almost certainly be making landfall at high tide, Klaus Jacob went into high gear. "First," he recalled nearly a year later, sitting in a bright, modern conference room near his office at Columbia's Lamont-Doherty Earth Observatory, "I called my contacts at the MTA (New York City's Metropolitan Transit Authority), and said 'whatever you can do, do.' "
Jacob, a seismologist who used to worry mostly about earthquakes but who has expanded his portfolio to include climate change adaptation and disaster risk management, has been warning for years that the wall of water pushed ahead of a major storm could inundate low-lying areas of the city, fill subway tunnels with water and inflict tremendous economic damage on the region. He's been so vocal, in fact, that he's been labeled a "Cassandra" on the topic.
Now it was really happening, and as transit officials began moving trains out of harm's way at Jacob's urging, he sent an email alert about the likelihood of flooding to roughly 100 of his neighbors in the town of Piermont, N.Y., about 15 miles north of New York City, on the west bank of the Hudson River. "It's my hometown forecast system, my private little undertaking for the benefit of the village," he said. When a storm surge strikes from the sea, it pushes water up the Hudson — not just as far as Piermont, but all the way to Albany, nearly 150 miles further north.
But this sort of reactive measure isn't sustainable in the long term, as the rising seas that come with climate change increase the risk of devastating storm surges. If current projections about sea level rise are correct, Jacob said, "What we now call a 100-year flood will be reduced to a 2- to 5-year flood."
Even now, a year after the storm, "I would say, by and large, that we are as vulnerable as we were the day before Sandy," he said. "There is no fast fix."
---
PBS Nova - Megastorm Aftermath
How can cities prepare for rising seas and raging storms?
Aired October 9, 2013 on PBS
In October 2012, Megastorm Sandy cut a path of devastation across the Caribbean and the East Coast, killing hundreds and doing tens of billions of dollars in damage. To many, it was a wake-up call. Now, one year after Sandy's deadly strike, NOVA follows up on the 2012 film "Inside the Megastorm" with a fresh investigation of the critical questions raised by this historic storm: Was Megastorm Sandy a freak combination of weather systems? Or are hurricanes increasing in intensity due to a changing climate? What can we do to prepare ourselves for the next Sandy, and what progress has been made toward making our urban infrastructure more resilient?
---
PBS Nova - Inside the Megastorm
Watch as Megastorm Sandy unfolds, and explore what made it so much more devastating than other hurricanes.
Aired October 2, 2013 on PBS
Was Megastorm Sandy a freak combination of weather systems? Or are hurricanes increasing in intensity due to a warming climate? How did this perfect storm make search and rescue so dangerous? "Inside the Megastorm" takes viewers moment by moment through Sandy, its impacts, and the future of storm protection. Through first person accounts from those who survived, and from experts and scientists, "Inside the Megastorm" gives scientific context to a new breed of storms.
---
The National Flood Insurance Program
Flood Insurance Reform Act of 2012
In 2012, the U.S. Congress passed the Flood Insurance Reform Act of 2012 which calls on the Federal Emergency Management Agency (FEMA), and other agencies, to make a number of changes to the way the NFIP is run. As the law is implemented, some of these changes have already occurred, and others will be implemented in the coming months. Key provisions of the legislation will require the NFIP to raise rates to reflect true flood risk, make the program more financially stable, and change how Flood Insurance Rate Map (FIRM) updates impact policyholders. The changes will mean premium rate increases for some – but not all -- policyholders over time.
---
"Never confuse motion with action." - Benjamin Franklin
---
The Weather Channel - 2012: Warmest Year on Record for U.S.
Jon Erdman, Nick Wiltgen Published: Jan 9, 2013, 6:20 AM EST weather.com
If you thought 2012 was unusually warm where you live in the U.S., your suspicions have been confirmed.
According to the U.S. "State of the Climate" report released Thursday by NOAA's National Climatic Data Center, 2012 was the warmest year on record in the contiguous U.S. (Lower 48 states), in records dating to 1895.
The average temperature for the Lower 48 States in 2012 (55.3 deg. F) bested the previous record warm year, 1998, by a full degree Fahrenheit, and was 3.2 degrees F above the long-term average in the 20th century.
Nineteen states had a record warm year in 2012. Click through the slideshow above for the full list of these states. Another 26 states had at least a top 10 warmest year in 2012. Every state in the Lower 48 States had at least above-average warmth in 2012. Only Alaska was cooler than average in 2012.
---
Village of Piermont - Real Estate Tax Information
View the final Orangetown 2013 Assessment Roll here.
View the tentative (as of Feb. 1, 2013) Piermont 2013 Assessment Roll here.
Property Tax and Exemption Information - New York State Office of Real Property Services
View the Grievance Packet and forms here.
Further information including dates and times for Tax Grievance Hearings will be posted as it becomes available.
---
The Wave - Rockaway's Newspaper Since 1893 - Friday, February 1, 2013
FEMA Extends Deadline
The Federal Emergency Management Agency, at the request of the State of New York, has approved a 30-day extension for survivors to register for federal disaster assistance. The new registration deadline for Hurricane Sandy survivors in New York is February 27th. FEMA also approved a 14-day extension to the Transitional Sheltering Assistance (TSA) program. The new checkout date for applicants staying in hotels under this program is Sunday, February 10th.
The February 27 registration deadline allows survivors in the 13 New York counties designated for federal disaster assistance an additional 30 days to register with FEMA and complete and return low-interest SBA disaster loan applications, an important step in the FEMA grant process. Designated counties include: Bronx, Kings, Nassau, New York, Orange, Putnam, Queens, Richmond, Rockland, Suffolk, Sullivan, Ulster and Westchester.
---
FEMA Disaster Recovery Centers (DRC) are still open throughout New York to provide face-to-face assistance to Hurricane Sandy survivors. Note: Beginning Feb. 3, all NY DRCs will end service on Sundays, but remain open Monday through Saturday.
The new registration deadline for disaster assistance in New York is Wednesday, Feb. 27.
FEMA, at the request of the state of New York, has approved a two-week extension to the Transitional Sheltering Assistance program. FEMA will call applicants eligible for the extension to notify them of the extended two-week period and the checkout date of February 10, 2013.
---
Gotham Gazette - Thursday, January 17, 2013 - by Sarah Crean
Storm Surge: An Interview With Climate Change Expert Klaus Jacob On NYC's Post-Sandy Future
NEW YORK — Geophysicist Klaus Jacob has been warning about how vulnerable New York City is to violent weather for years and, more importantly in his view, how climate change and rising sea levels will transform the shape and character of the metropolis.
Weeks before Superstorm Sandy shocked the city and upended the public discussion about preparing for future extreme weather, The New York Times published an interview with Jacob in which he said that the storm surge from Hurricane Irene came only a foot from paralyzing transportation in and out of Manhattan.
"We've been extremely lucky," Jacob told the Times. "I'm disappointed that the political process hasn't recognized that we're playing Russian roulette."
---
The Institute for Public Knowledge - New York University
Public Forum on Climate Change, Sandy, and the Future of New York City
A few weeks ago, New York City--along with a long swath of North America's Atlantic coast and several Carribean islands-- was battered by Superstorm Sandy, a weather system that caused unprecedented damage to hundreds of communities. The Institute for Public Knowledge is organizing a Public Forum at NYU to think broadly about this storm, climate change, and the city of New York.
How do we prepare for a future with more frequent and violent storms?
What are the roles for government agencies, private organizations, and individual citizens in emergency preparedness?
What are the public health implications--both long-term and short?
Does New York need a massive design intervention, or some new housing codes?
When we rebuild, where should we rebuild--and how?
---
Yahoo News - Nov.28, 2012 - Sea Levels Rising Faster Than Projected
Sea Levels Rising Faster Than Projected
By Live Science Staff | LiveScience.com – Wed, Nov 28, 2012
New satellite measurements suggest that global sea levels are rising faster than the most recent projections by the United Nations' climate change panel.
The new report found that sea levels are rising at an annual rate of 0.12 inches (3.2 millimeters) — 60 percent faster than the best estimate of 0.08 inches (2 millimeters) per year, which the Intergovernmental Panel on Climate Change (IPCC) calculated in 2007.
"This study shows once again that the IPCC is far from alarmist, but in fact has underestimated the problem of climate change," German oceanographer and climatologist Stefan Rahmstorf, who led the study, said in a statement. "That applies not just for sea-level rise, but also to extreme events and the Arctic sea-ice loss."
Satellites, which measure changes in sea level by bouncing radar waves off the sea surface, provide much more accurate measurements than tide gauges, because they have near-global coverage, as opposed to just coastal coverage, researchers say.
In addition to the change in sea level, the team assessed another marker of global warming — the overall warming trend of global temperatures. But their results closely corresponded with the IPCC's fourth assessment report, finding that the current overall warming trend of global temperatures is 0.28 degrees Fahrenheit (0.16 degrees Celsius) per decade.
---
Lamont-Doherty Earth Observatory
Columbia University Earth Institute
November 2, 2012
The Science and the Lessons of Hurricane Sandy
There's plenty of conversation going on about all this already. On the Connecticut public radio show "Where We Live," on WNPR, Earth Institute Executive Director Steve Cohen joined others talking about building more resilient cities.
On Democracy Now, Cynthia Rosenzweig of the Center for Climate Systems Research and the NASA-Goddard Institute for Space Studies talked about New York's vulnerabilities to extreme weather events. She had a hand in two studies, one done a decade ago, that foretold some of what came to pass this week.
Earth Institute researcher Radley Horton spoke to Terry Gross on NPR radio's "Fresh Air" about climate and the future after Sandy — what do rising sea level, warming oceans and disappearing Arctic sea ice have to do with it?
On the New York news site CapitalNewYork, reporter Dana Rubenstein spoke with Lamont-Doherty scientist Klaus Jacob and others for her piece, "There could be worse: What New York isn't doing (yet) about the next storm."
Here are more articles and broadcasts following up on the storm:
High-Def Storm Models Yielded Accurate Predictions
NPR All Things Considered – Oct 31, 2012
Interview with Earth Institute professor Adam Sobel
3-D Maps Pictured Sandy's Devastation—Five Years Ago
Inside Climate News – Nov 1, 2012
Features Center for Climate Systems Research scientist Radley Horton
Hurricane Fatalities in New York Keep Mounting
Capital New York – Nov. 1, 2012
Interview with Earth Institute professor John Mutter
Sandy Just Latest Example of Climate Change's Threat
Voice of Russia - Oct 31, 2012
Interview with Ben Orlove (Center for Research on Environmental Decisions)
Experts: Civil Disorder Not Likely in Sandy's Wake
Asbury Park Press – Nov 1, 2012
Quotes Earth Institute professor John Mutter
Watching Sandy, Ignoring Climate Change
The New Yorker – Oct 30, 2012
Quotes study from Goddard Institute for Space Studies
New York Was Warned About Hurricane Danger Six Years Ago
Mother Jones – Oct 30, 2012
Quotes Ben Orlove (CRED) and study by Goddard Institute for Space Studies
Did Climate Change Cause Hurricane Sandy?
Scientific American – Oct 30, 2012
Quotes James Hansen of the Goddard Institute for Space Studies
Oct. 31: Two days after Hurricane Sandy knocked out power to lower Manhattan and shut down the New York transit system, the city is struggling to recover. It's hard to say yet how long that will take.
Klaus Jacob, a scientist with the Earth Institute, said the storm is a "wake-up call" for New York and other cities around the world to address aging infrastructure and better prepare for coastal flooding. The call comes in even louder if you consider the prospect of rising sea levels and more extreme weather events from global warming.
"We had one wake-up call last year under the name of Irene. We got away with less than we will most likely incur from Sandy," Jacob said in an interview with the BBC. "The question is how many wake-up calls do we need to get out of our snoozing, sleeping, dreaming morning attitude? We have to get into action. We have to set priorities and spend money. For every one dollar invested in protection you get a return of four dollars of not incurred losses."
---
November 19, 2012 - FEMA News Release
DISASTER AID DOES NOT AFFECT SOCIAL SECURITY, MEDICARE BENEFITS
NEW YORK – Disaster assistance does not count as income. Survivors who receive federal disaster assistance as a result of Hurricane Sandy will not pay additional income taxes or see any reduction in their Social Security checks or any other federal benefits.
Grants for temporary housing, essential home repairs, replacement of personal property or other needs do not count as income. Donations from charitable organizations also will not affect Social Security payments or Medicare benefits.
"We understand the concerns of senior citizens and other survivors and do not want them to be burdened with the question of whether or not disaster assistance will affect other benefits they may be receiving," said Federal Coordinating Officer Mike Byrne. "The assistance we provide will not affect taxes or social security. Anyone with questions can call the FEMA helpline or visit one of our disaster recovery centers."
Survivors can find the nearest disaster recovery center by visiting www.FEMA.gov/DRCLocator or by calling the FEMA helpline, 800-621-FEMA (3362). People who have a speech disability or hearing loss can call TTY 800-462-7585.
Survivors can also register with FEMA by calling the helpline numbers. Online registration is available at www.DisasterAssistance.gov. Or people can register with a tablet or smartphone by using the FEMA app or by visiting m.fema.gov.
Homeowners, renters and business owners who sustained damage from the hurricane in any of the 13 New York counties designated for federal individual assistance may be eligible for FEMA grants to help cover expenses for temporary housing, home repairs, replacement of damaged personal property and other disaster-related needs, such as medical, dental or transportation costs not covered by insurance or other programs.
Eligibility for FEMA assistance is not dependent on income. The determination of the amount of disaster assistance an eligible applicant receives is based on the amount of loss and damages incurred as a direct result of the storm and the amount of their insurance settlement, if any.
---
November 17, 2012 - FEMA News Release
FEMA ELIGIBILITY LETTER, THE FIRST LETTER MAY NOT BE THE FINAL WORD
NEW YORK – If you applied for disaster assistance with the Federal Emergency Management Agency (FEMA) following Hurricane Sandy and received a letter stating you were not eligible for disaster aid, you should know that the first letter may not be the final word.
If applicants receive a letter from FEMA that states that they are ineligible, it does not necessarily mean an applicant is not eligible for disaster assistance. If the letter states "ineligible" or "incomplete," more information may be needed, such as the applicant's insurance documents or proof of status of their claim, prior to disaster aid being granted.
FEMA requires homeowners and renters to provide insurance and other information at the time of registration. After a disaster, important documents may not be readily available or may be destroyed. Applicants for disaster aid can update their information about insurance and residency at any point during the application process.
A determination letter sent by FEMA will specifically explain why an application needs to be revisited. It might ask for insurance settlement documentation for property damaged or destroyed, or for documents reflecting proof of occupancy or ownership of the damaged property.
---
---
Natural Hazard Mitigation Association - Hurricane Sandy Survivors Encouraged to "Build Back Safe & Smarter"
Communities wrecked by Hurricane Sandy can seize this opportunity to rebuild in better, safer, and smarter ways, according to the Natural Hazard Mitigation Association.
"We all want to rush to rebuild, but sometimes in our haste, we build back the same old problems into buildings doomed to be damaged again in the next storm."
---
Federal Emergency Management Agency - Disaster mitigation, preparedness, response, recovery, education, and references.
---
Disaster survivors can register for help from the Federal government online at DisasterAssistance.gov following all presidentially declared disasters that have been designated for individual assistance.
Seventeen Federal agencies contribute to the user-friendly portal, which offers you applications for and information about over 70 forms of assistance.
It also provides information on local resources available to disaster survivors.
---
From The Office of Senator Kirsten E. Gillibrand - A Guide to Disaster Assistance and Relief Funding - How to Navigate the Disaster Assistance Process.
---
From the Office of Senator Kirsten E. Gillibrand -
Hurricane Sandy - a guidebook that outlines available disaster assistance programs.
Federal Emergency Management Agency - FEMA.gov
American Red Cross , disaster relief, CPR certification, donate blood
County of Rockland, New York - Home Page
County of Rockland, New York - Storm Update
Town of Orangetown - Orangeburg, New York
Update from Orangetown Town Hall - Andy Stewart
Orange & Rockland - Storm Center
United Water - Emergency Operations Center
News - Rockland County, New York - Journal News
News - Nyack-Piermont, NY Patch
New York State Thruway - Real Time Traffic Alerts
Palisades Interstate Parkway - Advisories
New York City - Department of Environmental Protection Homepage
US Environmental Protection Agency - Homepage
US Environmental Protection Agency - Hurricane Sandy Response & Recovery
Environmental Protection Agency - in New York
New York City - Department of Environmental Protection Homepage
FEMA: Mapping Information Platform: Home
Transitioning from Flood Map Modernization to Risk Mapping,
Assessment, and Planning for multi-hazard risk management.
Weather Forecast from Weather Underground
NOAA National Weather Service - Area Forecast Discussion
NOAA National Hurricane Center - Hurricane Preparedness - Be Ready
Weather Forecast - from the National Weather Service
Weather Forecast - from the Weather Underground
---
Hurricane Sandy time-lapse animation from Space -
29 October 2012 Last updated at 11:50 ET

Nasa has released a time-lapse animation
showing the movement of Hurricane Sandy on Sunday.
The National Oceanic and Atmospheric Administration GOES-14 satellite captured
images of Sandy every minute from 11:15 GMT to 22:26 GMT on 28 October.
---

---
© 1996 - 2013, Perception Electronics. All rights reserved.
This site IS NOT owned or operated by the Village of Piermont.
All trademarks are owned by the respective company or Perception Electronics.